Featured Properties
What Our Clients Say
"Sheri is an awesome retailer. She has a vast amount of knowledge about the market and community. She matches that knowledge with what you're looking for to find the perfect home and the best price. She found my home for me...and, I still love it!" Bought a house in Easley
"I was with a different agent for 11 months. Sheri sold our house within a month. She is the best at what she does. I recommend Sheri Sanders if you want your house sold. " Bought a house in Easley
"GREAT!!! GREAT!!! GREAT!!! If you are looking for a great Realtor that goes above and beyond then Sheri Sanders is the agent for you. Sheri helped my wife and I sale our house. After selling our house she also helped us to locate and purchase property to build our new home. She was there every step of the way with the right information and advice. I would highly recommend Sheri to anyone looking to sell or purchase property. " Sold a home in Liberty, SC and bought land in Pickens, SC
"Sheri was not only our agent but our friend throughout this process. She was awesome!! " Sold a home in Powdersville, SC and bought a home in Townville, SC.
"We have completed 5 deals with Sheri and all I can say is "wow". Just when I think our luck has run out, Sheri does it again. I guess we aren't lucky as we just have the best Realtor in the upstate! Trust me if you ever question who to use, don't look at the one with all the fancy slogans and or the one with the most employees, just call Sheri Sanders. " Bought houses in Easley and Greer, SC - Sold houses in Easley and Greer, SC
"She was great! She really worked around my schedule, quickly learned what I wanted, and helped me find my perfect house! " Bought a house in Powdersville, SC
"Sheri is great. She gave me the time and guidance to find the perfect home and property. I am greatful to have been blessed with Sheri's knowledge of the market and now her friendship. " Bought a house in Taylors, SC
"Sheri was personable, professional, honest and always available when we needed her. We were on a time crunch and it felt like we were her priority. We happened to find Sheri by chance a few years ago when looking at a house she had listed. She quickly became our agent and has helped us find 2 homes and sell 1. She has also helped my parents in purchasing. " Bought and sold a house in Dacusville, SC
Meet Our Team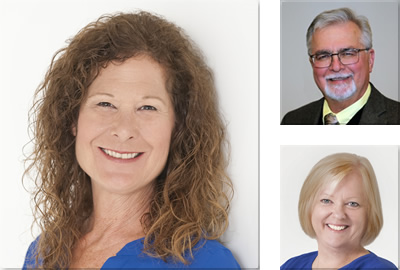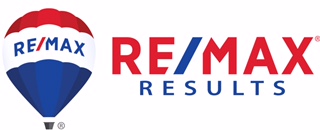 Welcome to Upstate South Carolina.
Get The Advantage. Experience The Edge.
Welcome to our website and thank you for stopping by. We hope you will bookmark it for future reference and come back often to view our Featured Properties and all properties in Greater Greenville, Pickens, Anderson, & Oconee Counties including the Lakes. Our award winning team at The Sanders Edge and RE/MAX Results.